When I was pregnant with Luke, I splurged on 2 pairs of jeans instead of purchasing 5 pairs of inexpensive ones that I would not like.  And it was one of the best decisions I made.  I loved both of the jeans.  I was excited to transition into regular jeans and buy a pair of the Always Skinny from Gap.  I purchased a pair on clearance (worn in this post) but knew/hoped/prayed I'd be down another size right before the holidays.  The pair fit more like a boyfriend jean than a true skinny and I was wondering if it was due to the distressed style.
I kept an eye on the Gap site for sales since a lot of their discounts excluded jeans.  But finally, they went on sale!  I scooped up a few different styles.  One was the Always Skinny in Rinse and the other was their Legging Jeans in Santa Cruz.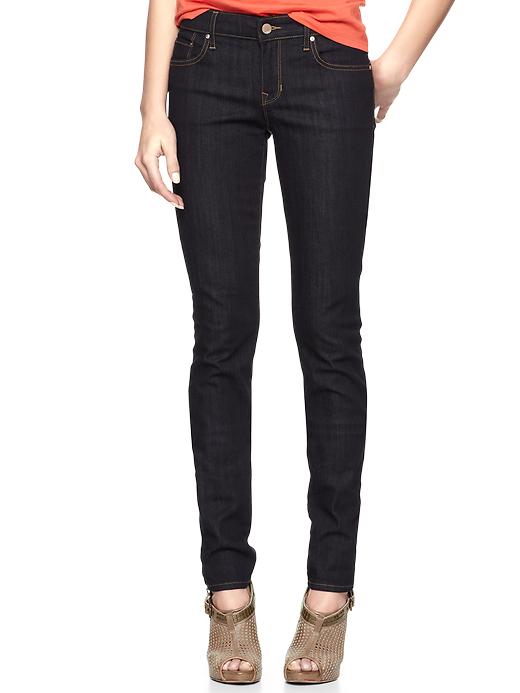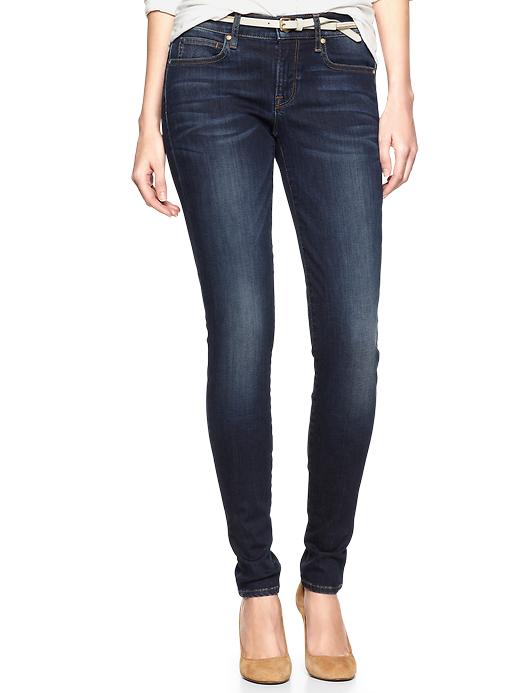 I also ordered the Rock Star Mid-Rise denim in Rinse from Old Navy .
Did I mention I love shopping online? I ordered these, along with a few items for Aubrey for our family shoot and they have the same shipping for each of their retailers.  This ALSO makes it easy to return without having to stop at each store.  But back to the clothes.
So when the box arrived, I was really eager to try them on.  I figured it was a no brainer I'd be loving the Always Skinny jeans.  But something was weird.  The fit.  They were still loose in the thigh/butt area and it wasn't flattering.  I wasn't sure if it would stretch out (as the distressed pair I have do) but I wanted a true skinny jean! Why is it so hard?? The next I tried on was the Rockstar Denim.  I bought 2 sizes since I didn't know which would fit. Odd thing? Both fit the same. Lastly I put on the Legging Jeans and I was in love.  They were stretchy, but didn't stretch out.  They had a great color to them, and fit nice. They're slightly higher of a rise than the older pair of jeans I used to wear before babies.  I have said it before and I will say it again. Ladies! Buy denim that fit and flatter you. Do not pay attention to the size. It's just a number and truly will vary from designer to designer.  But go based on how you look & feel in them.  If that's a 4, fantastic. A 10? Awesome. Wearing clothes that fit you well will make you feel amazing. And you won't be tugging at the parts you don't like.
So, I ended up keeping the Legging Jeans and I'm on the fence about hemming them.  I'm 5'3″ and I also like to cuff my pants at times.  These are about 1″ too long and I don't sew, and I can't really afford to have them sit at the cleaners for a week since I am only wearing one other pair of pants.  Unless, I can wear my pjs to work? No? Ok.  So for now, I'm leaving them as is.  The only time it bothers me is when I wear them uncuffed with flats.  They sort of  try and sneak into the tops of the shoes.
Anyways, I thought I would share.  I'm hoping to grab another pair with my birthday or Christmas money next month.  A girl needs more than 2 pairs of jeans – when that is what you live in every day.
This post contains affiliate links. A girl has to keep this blog going somehow!