EVERYONE!! I'm happy to introduce a fun hilarious blogger-  Anne – who is awesome for her humor and love of cat pants.  Follow her blog and you'll see more.  She's taking over my site today so enjoy!  And yes I know that title is completely random. But hopefully it intrigued you enough to click on through….Plus did you know MY middle name is Anne????
oh here, a picture of the pants. aren't they awesome!!!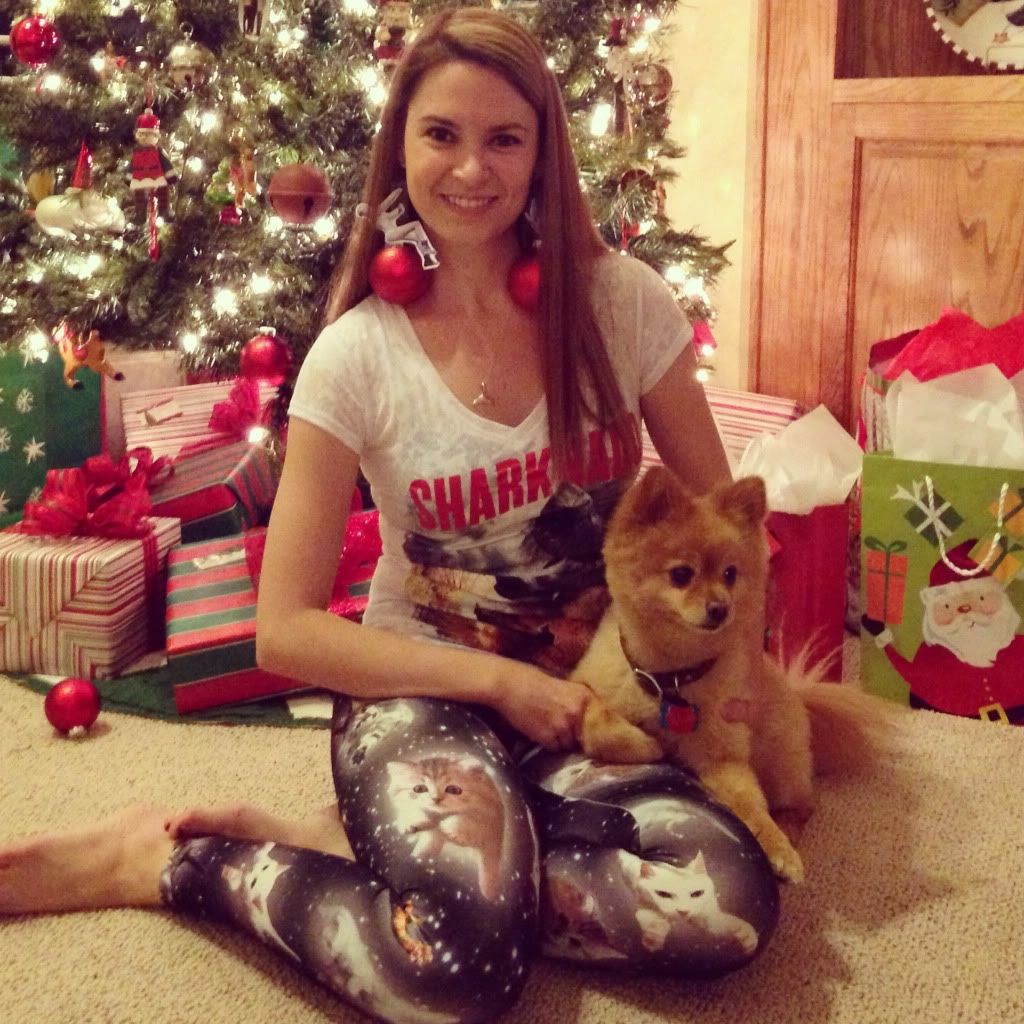 I was excited to participate in AJ's blog swap idea, because I'm always up for a fun challenge.  Melissa and I floated the idea of me taking Aubrey for the day, but then we both realized that's probably not the best idea. So instead, I'm going to share some fun parenting tips, non-mom style.  Everyone knows that babies have a ton of stuff, and there's no reason you can't multipurpose some of that stuff to benefit yourself! Let's get to it.
Baby Bath
A baby bath is pretty much a big plastic tub, right? Add some flair to your next party by filling it with ice and using it to chill beverages! Plus, they come in festive  colors so you can match the tub to your party theme.  Bonus points if you coordinate the beverages to match as well.
Bottle Warmer
First of all, I didn't really know this was a thing.  But I guess it is, so there you go.  Swap out that baby bottle for your favorite lotion!  That way, when you're done soaking in a luxurious and relaxing bubble bath, you can smooth on silky warm lotion.  Because cold lotion is a shock your skin doesn't need after all that warm bubbly relaxation.
Changing Table
When you're hosting a formal dinner party, it can be annoying to keep running back to the kitchen for dishes and other things.  A changing table can be a great buffet station!  Set up chafing dishes, wine, serving utensils, and other extras that you might need during the evening so you can stay in the dining room with your guests.
Diaper Bag
Diaper bags have gotten really cute in the past few years, but carrying around dirty diapers can really cramp your style.  The extra padding and roomy interior in diaper bags make them great for carrying your laptop, DSLR, tablet, and other electronics.  Plus they have a ton of great pockets for your wallet, cell phone, keys, makeup, and other essentials.
Boppy
This one I had to Google, and I have to say, it looks amazing.  Talk about a great neck pillow!  Most neck pillows are too skinny to offer real support, but the Boppy has all the cushiony goodness you need to prop up in bed with a good book.  It would also be great for reclining while you wait for a face mask to set.
So there you have it, parenting tips by Anne. Sure they don't include any actual tips for kids but they involve kids' stuff, so I figure it still counts.  Thank you so much Melissa for hosting me, and to AJ for arranging this swap!
this post contains affiliate links